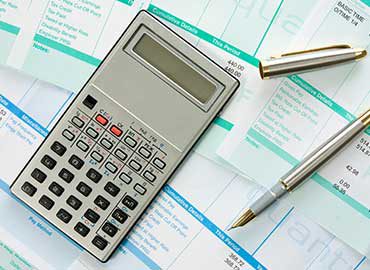 Specialist Tax Accountants
Whether you run your own business and need the expertise of tax accountants who can ensure you pay no more tax than is necessary, or you need help doing your own personal tax return, TopEdge Accounting is here to provide the assistance you need. Our affordable tax accountants are ready to provide specialist guidance and advice to local residents and businesses. If your business is based in Tarneit, Spotswood, Hoppers Crossing or one of the other surrounding, book an appointment with one of our experienced and qualified tax consultants at TopEdge Accounting today.
The Benefits of Using a Tax Accountant
When required to lodge tax returns with the Australian Taxation Office, everyone hopes to get the best refunds possible. Your best bet to reduce the amount of tax you pay and maximise any potential returns is to go through a TopEdge Accounting tax accountant. You can enjoy many benefits, including:
An expert's knowledge of deductions you might not be aware of – You may be able to make deductions that you were unaware were available to you or your business. In fact, the tax return cost from this year can be claimed as a deduction in the 2019/2020 financial year as long as it's completed by an accountant.
Saving time – While the DIY process online is getting increasingly easier, why not save that time for yourself by leaving your tax return to a tax specialist?
Extend deadlines – Generally there is a deadline of October 31st by which you need to have completed your tax return. But if you're running late and you go through tax accountants, you can potentially extend that deadline up to May of the following year.
No stress – Our tax experts offer a wealth of services and solutions, including a range of personal and business tax calculators to ensure you're compliant with ATO regulations and won't experience any unnecessary stress.
Whether you need instant help on tax matters relating to your business, your personal situation or even a trust fund, you can count on TopEdge Accounting. Contact us today to enquire about the tax return cost or make an appointment.