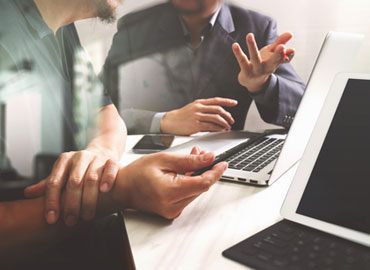 If you're starting or buying a business and need mentoring on financial matters, you can rely on the team at TopEdge Accounting. We've assisted hundreds of start-up clients using practical tools and checklists that help them monitor their performance and make improvements. Our business coaching can help you develop business plans, financial blueprints, marketing strategies and more. This includes taking advantage of 21st century digital technologies and platforms such as social media.
Our specialists are committed to achieving incredible results for you and your fledgling business. Our knowledge and experience is further supported by tools and resources that give you the best chance to thrive in an increasingly competitive world. Whether you need help with essential tax and business registrations or complying with superannuation, PAYG and WorkCover obligations, you can rest assured that we'll always have your best interests in mind.
Give us a call or enquire online and we'll happily answer any questions you might have.