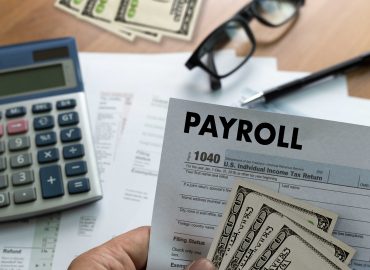 Professional Accounting & Bookkeeping Service
When you start up and run your own business, the passion that drives you usually comes from providing specific goods or services to your key demographic. You may have found a gap in the market for a particular product or service that you believe you can fill, and that compels you to try and be as successful as possible. But one thing you might not have counted on is the juggling you have to do between running your business and handling the financial side of things. In addition to taking on roles such as general manager and receptionist, you also need to fill the role of bookkeeper, which can be challenging without the right knowledge and experience. This is where TopEdge Accounting can help, offering business bookkeeping services to assist businesses in Tarneit, Spotswood, Hoppers Crossing. With our help, you can make more informed business decisions and simplify tax planning.
Quality Bookkeeping Services for Local Businesses
TopEdge Accounting provides a high-quality, experienced and professional accounting and bookkeeping service that enables you to concentrate solely on the daily duties of your business. Whether you need a bookkeeping specialist to oversee the financial books of your business or a specialist tax accountant to lodge your BAS with the ATO, our qualified experts will be able to provide the assistance you need.
Which Accounting Software Should You Use?
With a range of accounting software options available to choose from, the choice you make can be very important. Just keep in mind that one size doesn't fit all when it comes to accounting software. Our bookkeeping specialist will ask you a number of questions to help determine the best option for you, including:
What are the needs of your business?
What level of accounting skill do you currently have?
Do you have a preference between cloud based and desktop accounting software?
Depending on your answers, we might suggest a program such as Cashflow Manager, MYOB, Quickbooks or Xero. We also provide complete training for these programs, helping to minimise frustration and error. Alternatively, we can take care of all your business bookkeeping services for you, allowing you to spend more time running your business.
The Benefits of Cloud Based Accounting Software
More and more businesses these days are choosing cloud based software that can be accessed anywhere, anytime. In real-time, you can access your records and invite your accountant to view them simultaneously, making getting advice and assistance easier than ever. Online cloud based software also has other benefits, including excellent security, free software updates, no need to keep back-ups, low bookkeeping  rates, and the option to use a mobile app.
The Difference Between an Accountant & a Bookkeeping Specialist
It's easy to make the mistake of using the terms accountant and bookkeeper interchangeably, as they do share similar duties, however the tasks of an accountant are typically taken to the next level. While bookkeeping is largely about the recording of the business' financial transactions, the accountant is responsible for analysing the records, in turn enabling the business owner to be able to make qualified financial decisions about the future.
At TopEdge Accounting, we know just how important bookkeeping is to a business' financial success. Our Australian experts and consultants are highly experienced in accounting and payroll packages like Xero and MYOB and are committed to delivering the best solutions for you and your business. Enquire today to learn about our bookkeeping rates and arrange a FREE consultation.